Patent troll tries to claim ownership of a screen rotation patent, gets slapped around by a small company
16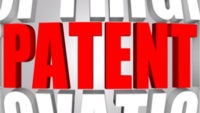 Ah, patent trolls – the representation of everything that is wrong with today's patent system. From a device that is supposed to safeguard intellectual property from theft, the system has now turned into a pool of endless bickering over who came up with what first. Large manufacturers use it as a tool to slow down an opponent's distribution, while some smaller fish use it to extort an extra buck from other small businesses.
The latter are called Patent Assertion Entities (PAE), or – as everybody calls them – patent trolls. These are organizations created with the sole purpose of patenting any sort of relevant technology that they can come up with, then sit on said patents until somebody creates something, which remotely resembles whatever the troll has on paper. Once that happens – the PAE starts threatening legal action, but immediately proposes a settlement as well, leaning on the belief that small companies would rather pay a settlement fee, than drag a case through court and risk paying much more in legal fees (it could cost them between $1 million and $5 million just to keep the case going).
Well, Rotatable Technologies is one such troll, but it made the wrong call when it threatened cloud service provider Rackspace.
Rotatable claimed to own the patent that covers Rotatable Screen – basically – the tech that enables a switch from portrait to landscape mode that every smartphone or tablet has, and most apps support. The troll aimed its threats towards companies like Apple, Target, Whole Foods, Netflix, EA, and Rackspace. Yes, most of these companies have nothing to do with smartphones, but they do have mobile apps, and these apps do support screen rotation, so – voila – patent case!
Well, unfortunately for Rotatable, Rackspace is a company, which has made it a personal mission of sorts to fight trolls to the bitter end, even if it ends up costing it more than a settlement. It was last year, when Rotatable Technologies first sued Rackspace, and when the latter contacted the plaintiff to ask for a routine extension of time to answer their complaint, it was immediately greeted with a proposition for a $75,000 settlement (negotiable, nonetheless).
In retort, Rackspace went as far as to file a challenge (a.k.a. Inter Partes Review) to Rotatable's patent, explaining why it is invalid and should not have been issued at all. Rotatable generously decided to drop the $75,000 claim and just have both parties walk away, but alas – it was too late – Rackspace had its mind set.
Well, yesterday the USPTO declared the Rotatable Screen patent to be invalid and none of the companies on Rotatable Technologies' list owes it anything. The troll is stuck with paying whatever the cost for the whole ordeal is and Rackspace moves on to the next case – apparently, it's got a lot of those going.
source:
Rackspace
via
SlashGear