Paranoid parent: 5 Android security apps for your kid's safety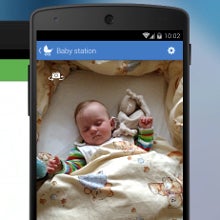 Parents have tons of reasons to be paranoid these days, as the urban jungle is offering their kids no less danger than the Amazon jungle thousands of years ago. Children nowadays are also inundated with technology from day one - from the first digital baby pics, to working a tablet touchscreen before they've even started walking. Why not combine the paranoid with the Android then?
Equipping your kid with a smartphone, a tablet, or seeing them grab yours, seems inevitable these days, but you can put those to good use to soothe your fried nerves stemming from the constant worry about your child's safety. From real-time tracking and communication apps, to emergency contacts and panic alert buttons - it could all be in the palm of your kid's hands at all time. There are apps that curate the content they can access on said mobile devices, so check out a few of the child safety apps that Android can offer in the slideshow below.