Pantech readies a Vega Iron 2 smartphone to take on Samsung's Galaxy S5
13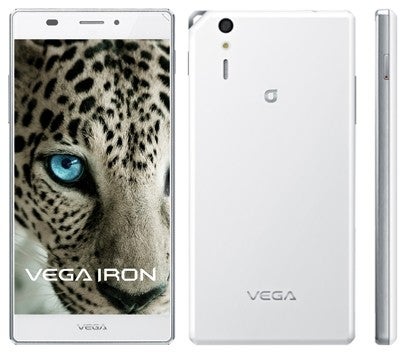 While Pantech launches smartphones in the US from time to time, its main focus remains its home country, South Korea, where the company is always behind Samsung and LG in terms of market share.
Like it did in 2013, when it released the
Vega Iron
Android smartphone to compete with Samsung's Galaxy S4, now Pantech is seemingly preparing the launch on another high-end handset, this time to take on the rumored
Galaxy S5
.
According to ZDNet Korea, the upcoming smartphone is called Pantech Vega Iron 2, obviously being the successor to last year's model. Pantech intends to launch it in April, when the Galaxy S5 is also expected to be released. Reportedly, the new Vega Iron 2 will have a metal body and a fingerprint scanner. Pantech is already using the latter feature on some of its Android handsets.
The original Vega Iron (pictured above) came with a 5-inch 720p display, so the Vega Iron 2 will probably have a similarly-sized screen. It remains to be seen if Pantech jumps on the Quad HD (1600 x 2560 pixels) bandwagon - it might do it, since it's believed that the Samsung Galaxy S5 will have a Quad HD screen.
The Vega Iron 2 should be launched by Pantech via all three major Korean carriers. There is no word on international availability so far.
source:
ZDNet
(translated)