Pandora announces record marks with its first quarter earnings report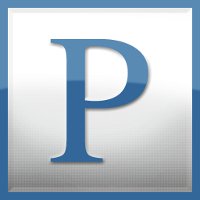 Ask anyone you know with a smartphone as to what music service app they have on their device, most would probably tell you
Pandora
– and that's with good reason. Apparently, Pandora claims to own a commanding
71.5% share of the US market
after they recently announced their earnings report.
Flexing its muscles, Pandora confidently announced that it has surpassed
150 million users in the United States
alone, and more importantly, they also claim the title of having the
second most downloaded app in the Apple's App Store history
.
During its first quarter 2012-2013 fiscal year, the music streaming giant manage to grow its business by adding on a
record 51.9 million active users
, which is an impressive 53% increase from last year. As much as that 71.5% market share sounds really nice, in the greater US radio listening market, they actually hold a 6% market share.
In terms of revenue, Pandora managed to get a 58% year over year increase, as they established a
total revue of $80.8 million
– of which $70.6 million came from advertising alone, while the other $10.2 million coming from its subscription plans. Despite all of the wonderful news, they still managed to report a
net loss of $0.09 per share
, but as they continue to expand into other markets around the world, we can only hope to see net gains.
source:
Pandora
via
BGR