Palm hints to new devices coming "in the next year"
This article contains unofficial information.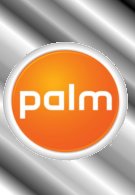 With the final details being ironed out between Palm and HP, some are still questioning whether or not the long time smartphone maker would even have an inkling of making another webOS powered handset in the near future. As we moved pass the anniversary of the Palm Pre's launch with Sprint, Palm's handset offerings are starting to look a bit stale when we see other contemporary handsets outshine the luster that once accompanied the Pre. During a developers webinar hosted by AT&T, there was a Palm rep that let slip out some interesting news regarding their plans for future devices. One would've imagined that HP would be in control and use their strength to bring about a handset quickly to the market, however, it would seem as though there is going to be a substantial gap between now and the time we see any new hardware come out. When asked if there were plans to release new devices this year, a Palm representative at the webinar said, "I'm not allowed to talk about future roadmaps, especially because we're in the process of being acquired by HP, so I can't say. But yes we have a road map. We are working on future devices. And [a] new version of the OS. So I think, you're going to find the next year very exciting." Naturally there would be a lot of people filled with excitement over this, but their choice of saying 'the next year," can dash some hopes seeing that it could be roughly a twelve month time frame before something is seen. Thankfully it doesn't mean just one single handset is in the works as they mentioned specifically that they're working on future devices.
via
PreCentral