PSA: updating your iPhone to iOS 9.1 overnight can turn off all alarms
19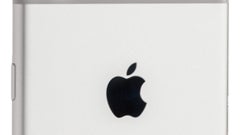 According to a wide range of reports, updating an iPhone to iOS 9.1 overnight can cancel all the alarms set up on the device.
The ability to update your iPhone or iPad to a new iOS version overnight seems like a smart feature. Instead of updating to the newer OS version when you're actively using the device, Apple allows you to perform the update while you're sleeping.
Unfortunately, as some iPhone and iPad users have recently discovered, it looks like a bug in the overnight update process completely turns off the alarms, which can spell major trouble if you rely on your iPhone or iPad to wake up in time for work or school.
At this point, we can't confirm that the issue pops out with all overnight updates, but judging on the insane amount of user reports posted on Twitter and Apple-centric forums, we're looking at a widespread bug. To remedy the problem, you might want to update to iOS 9.1 manually and then check that the alarms are all in order. At the very least, you should use a backup alarm if you're thinking about performing the update overnight.
Note that this is not the first time that Apple is having problems with the alarms on its devices. Back in 2010, iPhone and iPad users around Europe saw their repeating alarms go off
an hour later than they were supposed to
. Just months later, in January 2011, one-off alarms
failed to fire on iPhones for a few days
.