Our latest poll shows why manufacturers are relentlessly pushing black and white smartphones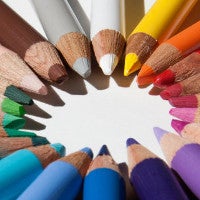 While even industry experts are sometimes bewildered by certain moves that manufacturers make, it's generally true that these same companies are quite methodical and approach consumers with cold, hard data in hand. Case in point: colors available for the smartphones in our pockets. You'd think that makers are missing out by not going for an offbeat palette, but the fact is that consumers
like
black and white. And if you don't trust research firms or manufacturers with this, then
our very own poll from yesterday
ought to convince you.
Out of 20 color options, a respectable ~21% of the nearly 2,500 participants chose
white
as their preferred color, closely followed by
black
with ~19%. Brown, rather surprisingly, ranked third with ~8%, followed by Red (~7%), Blue (~6%), and Silver (~6%). With the exception of brown, all the top ranking colors, as you can see, are fairly common with smartphones.
Sure, one could mount a fairly credible argument that this is the result of the consumer base being conditioned to subconsciously equate black and white with tech, but we'd imagine that's only partially true. There are other, very real factors involved, including the cost of supporting as wide a range of color options. Not only would manufacturers be inviting chaos into their supply chain, but also in their manufacturing plants—coloring plastics and metals isn't always so simple, especially if strict quality assurance policies are in place.
In conclusion, black and white do, and will continue to, dominate the market for two reasons: we like it, and it's cheaper. Thoughts?