Our Note Edge battery life test is ready - less than the Note 4, but still decent
8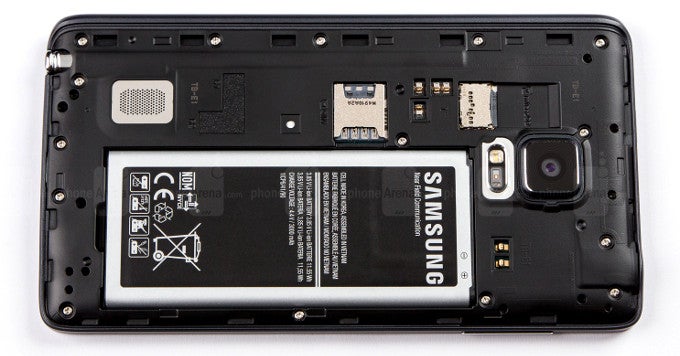 Samsung placed a tad smaller, 3000 mAh battery pack in the curved
Note Edge
, when compared to its inspirational brother, the Note 4, which comes with a 3220 mAh juicer. This smaller capacity seems to have taken a bigger toll on the battery life of the Note Edge, if matched to the results of the
Note 4
.
While we clocked 8 hours and 43 minutes on a charge, while running our tasking battery benchmark on the Note 4, the same test barely crossed the 7 hours mark with the Note Edge. Thus, you can rest assured that the innovative phablet with the sloping display edge will get you through a full working day on a charge with moderate to even heavy usage, but the recent trend for two-day, and even three-day battery endurance (looking at you, Xperia flagships, and
Droid Turbo
), is not the bandwagon that the Note Edge is on.
It has an easily swappable battery, though, and charging it is extremely fast, so the fact that it managed less than the Note 4 on a charge, shouldn't discourage you too much.