Oppo opens up new ColorOS 2.0.7i update for Find 7, still based on KitKat, lots of new features
8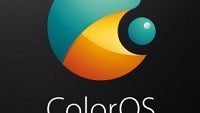 Oppo's Find 7 and Find 7a smartphones are outliers in realm of flagships. They are not overly expensive for the hardware they pack together, and their build quality is excellent. Their designs are unassuming, but appealing, form and function walking hand-in-hand. One area that many users have divergent experiences is with the Android based user interface, ColorOS. Oppo is fairly quick at rolling out new features for its take on Android, though most of those updates come as Betas or only occasional OTA rollouts. That makes updating one's Find 7 a little more involved than a simply over-the-air experience, but the process is still very easy, a click-and-drag, then the phone does all the heavy lifting.
Update issues aside, the jury is split when it comes to the UI itself. ColorOS is a smooth performer no doubt, but for many the aesthetics are an acquired taste. Where ColorOS might not appeal visually to some, Oppo has been making steady strides in enhancing the features of the experience. Some are new, some play catch-up, but if you like fairly frequent updates, ColorOS, along with the Oppo Find 7's unlocked bootloader make for a bit of fun for the gadget tinkerer.
ColorOS 2.0.7i Beta for the
Oppo Find 7
can be downloaded now, and there will be an OTA release possibly as early as Monday. The change log is long and offers a lot of fixes, but also adds a few new features too. Now you can set a whole lot of alarms on the clock if you want. The music player has been enhanced to enable searching for a song. Sound profiles have been enhanced too, offering greater control over discrete volume settings.
This update to ColorOS is still based on Android 4.4.2 KitKat which has been a sore spot with some, however, the plan is to leapfrog over 4.4.4 and roll out a Lollipop based build. The timing of that update is not confirmed at this point.
source:
Oppo