Ookla: Verizon and T-Mobile in a dead heat when it comes to LTE download data speed
32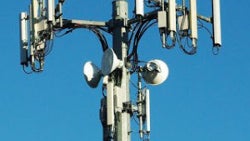 On Thursday, we told you about
the results of Open Signal's most recent 6-month report on wireless service
. For the first half of 2016, T-Mobile edged out Verizon for the highest average LTE download data speed, 16.28 Mbps to 15.94 Mbps. Verizon did have the highest reliability with a LTE signal available 86% of the time.
The day before, Ookla released its report for the first half of 2016. Never heard of Ookla? If you've downloaded Speedtest.net on your iOS or Android phone, you have dealt with Ookla. According to the report, Verizon and T-Mobile were neck and neck in LTE download speed. T-Mobile's 22.11 Mbps edged out the 21.32 Mbps tallied by Verizon. The small percentage between the two carrier's average LTE download speeds has Ookla calling this a dead head between Verizon and T-Mobile.
Average LTE upload speed was a different story. T-Mobile's average upload speed of 11.59 Mbps topped Verizon's 8.22 Mbps. Overall, after T-Mobile and Verizon, AT&T was third (18.91 Mbps down, 6.77 Mbps up) with Sprint (15.4 Mbps down, 4,7Mbps up) finishing fourth.
"During the first half of 2016, Verizon Wireless had an average download speed for modern devices (those capable of achieving 4G LTE speeds) of 21.11 Mbps. T-Mobile achieved a nearly identical download speed at 21.02 Mbps. In fact, less than 1% separated the average download speeds between Verizon Wireless and T-Mobile, a difference so slight that we consider the two carriers tied for fastest download performance. Verizon Wireless and T-Mobile have been highly competitive with each other for quite a while, with less than 5% separating their average download speeds since the beginning of 2015."-Ookla
The report shows that during the first half of 2016, 98% of Verizon's calls using a 4G LTE enabled phone went through the carrier's LTE network. 95% of T-Mobile's calls placed on a 4G LTE handset connected with the carrier's LTE pipeline. In the same scenario, both AT&T and Sprint had 93% of its calls go through its 4G LTE networks.
source:
Speedtest