Only 100 of each of these Galaxy Alpha models with leather backs will be produced
23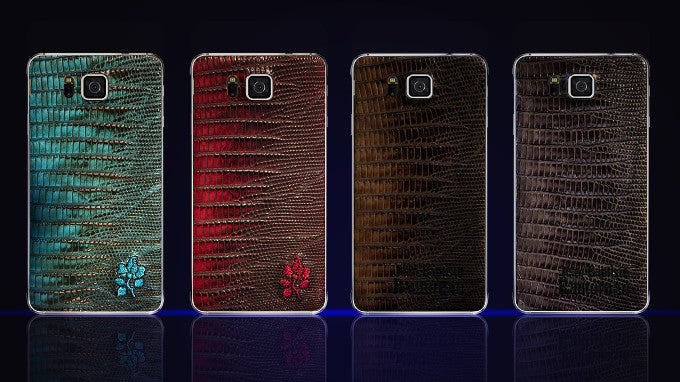 Earlier today we posted an image showing off four distinct leather back panels that Samsung was prepping for use with limited edition Galaxy Alpha models. Not even three hours later, Samsung published said models on its French site and we now have a good, high-res look and the whole back story in front of us.
To start off, Samsung will only produce 100 units of each model, or 400 units total. Developed alongside Free Lance and Jean-Baptiste Rautureau, these are aimed at both sexes – brown and dark gray for men, burgundy and teal for the ladies. It is unclear what type of leather we're looking at, but we do know that each model will cost €649 (~$794), while the standard edition of the Alpha costs €569 (~$696) in France.
In case you're unfamiliar with the Galaxy Alpha, it's the first modern Samsung smartphone to feature metal (its frame). It's got a 4.7-inch Super AMOLED display with a resolution of 720 x 1280, good for a pixel density of 312, an octa-core Exynos 5430 processor, 2GB of RAM, and a 12-megapixel rear camera with support for 4K video capture. The Galaxy Alpha's slender, 0.27 in (6.9 mm) profile and the inclusion of a fingerprint scanner and a heart rate monitor don't leave much space for a battery, however – the juicer on board is only 1,860 mAh.