OneVoice app brings voice to those who can't speak, but is it worth $200?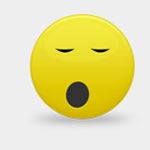 There is a growing number of developers who create apps designed to make the iPad and iPhone an alternative method of communication for those who are unable to communicate otherwise. Legend has released OneVoice for such individuals. Designed to give a voice to those without a voice, the concept of the app is simple. OneVoice presents the user with intuitive screens that allows input of feelings, emotions, daily task communication, questions, and more, then formulates sentences and outputs them as speech.
OneVoice allows full customization. The app can be set to beginner or advanced mode, allowing adaptability for children or adults of varying developmental stages. It also allows the output voice to be changed in tone and speed. The user can also customize the photos to allow phrases specific to their need to be programmed for them.
For years, technology has played a vital role in allowing those with disabilities to cope with being able to communicate their feelings and expressions. Priced at $199.99, it's one of the most expensive apps in the app store. While we see how useful it can be, it seems as though the price may be a bit high for the actual product. At the end of the day it does have the ability to give speech to those who cannot speak, and to some that may be considered priceless.
Legend has posted a video walk through of the basic features and customization available with OneVoice:
OneVoice is available for iPad and iPhone for $199.99, and can be downloaded from the App Store:
here
source:
OneVoice
via
TUAW