OnePlus brings iPhone X-like navigation gestures in latest Oreo beta release
9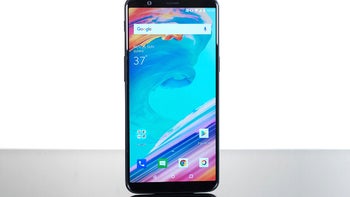 An edge-to-edge screen is a great thing to have, but you still have to navigate around this screen and on Android devices this is done via software buttons that take up space and spoil the "all-screen phone" idea a bit.
OnePlus now shows that it can be done in a different way. The company is testing gestures to navigate around the interface, a manner similar to what Apple uses in the iPhone X.
This new OnePlus feature is currently only available for developers to test in the OxygenOS Open Beta 3 version, as Reddit user MisterMrMister notes. We have not yet tried this new feature, but early feedback says that some of the gestures work fine, while others still need some extra polish. You will be able to swipe up from the bottom to go back to the home screen and swipe from the side to go back, but this latter gesture seems to be a bit hit and miss.
Adopting gestures for navigation seems like a straightforward idea: it removes the clutter of software buttons, but it has to be done right and this obviously takes time.
We are looking forward to testing this feature in the near future, but in the meantime, let us know if any of you had used it and what are your impressions.