OnePlus X US users will likely get patchy LTE signal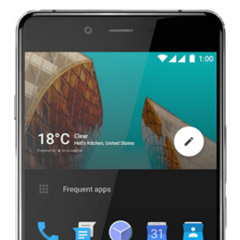 The
OnePlus X
is launching tomorrow, November 5, in Europe, and on November 19 in the US, coming as OnePlus' third smartphone to date - after the OnePlus One and the OnePlus 2.
Before deciding if they want to buy the new handset, US customers should know that they might be having trouble with LTE connectivity. More exactly, the OnePlus X supports the following LTE bands: 1, 2, 4, 5, 7, and 8. This doesn't completely cover the LTE bands of AT&T (2, 4, 17) and T-Mobile (2, 4, 12) - these being the only major US carriers that you can use the OnePlus X on, since we're talking about a GSM device here.
According to Droid-life, OnePlus does not plan to add support for additional LTE bands on its smartphone, so you won't be getting complete LTE coverage. In fact, AT&T's and T-Mobile's LTE networks heavily rely on bands 17 and 12, so you'll likely be without LTE coverage quite often.
LTE issues aside, if you're willing to buy the OnePlus X in the US (where it's going to cost $249 unlocked), you'll
need an invite
(at least in the first month of availability). To find out more about the new smartphone, check out our
OnePlus X hands-on
.
OnePlus X
source:
Droid-life