OnePlus One release date and price unveiled
48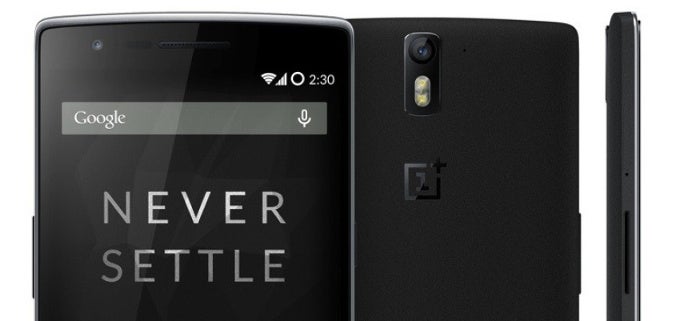 The OnePlus One brags about being the
"2014 flagship killer"
, and while it's been a while since we last heard about a phone-killer (remember the times when every other Android phone wanted to be the iPhone killer?), the OnePlus has one rock solid argument to be the one - its price.
In the United States, the OnePlus One's price is set at the extremely affordable $299 for the base 16GB model, while jumping to a 64GB version increases the cost only slightly, to $349. That makes it half the price of the just launched Samsung Galaxy S5! Moreover, while rival companies like Apple charge a fortune ($100 to be exact) for a 2x bump in internal storage, the OnePlus One has decided to charge $50 more for a 4x bump in internal storage with the 64GB model it offers. That's what we call really aggressive pricing.
For international buyers, the new phone offers surprisingly great deals as well: while you'd expect the OnePlus One to cost €299 in Europe (that's how major phone makers usually convert us prices into euros), the phone actually reflects the clear difference in value between the US dollar and the euro, and its price for Europe is set accordingly - to just €269 for the 16 gig version (€299 for 64GB model). You can see the full price list for different markets right below.

In terms of
release date
, we now have the company officially committing to launching the OnePlus One en masse in Q2 2014 (it's scheduled to arrive in mid-May), so this most likely, means that the phone will arrive in late June. However, in just two days, on April 25th, the phone will go on sale in limited quantities for a lucky few. At such a price, though, even if you're not first in line, the wait should be well worth it.
The OnePlus One will arrive to the US and Canada, as well as to the UK, Austria, Belgium, Denmark, Finland, France, Germany, Italy, the Netherlands, Portugal, Spain, Sweden, and Taiwan.