OnePlus 6T users can choose between two different styles of navigation gestures
13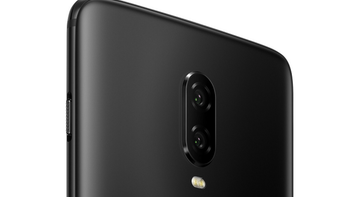 If you own the
OnePlus 6T
, you might be happy to learn that there are two different types of navigation gestures that can be used with the phone.
Android Central notes that the recent update to Android Pie
brings the default gestures from Google that Pixel and
Essential Phone
users are familiar with. To use these gestures, open Settings from the home screen or app drawer and follow these directions:
Settings
>
Buttons & gestures
>
Navigation bar & gestures
(check out the slideshow at the bottom of this article).
From here, the Back, Home, Recents setting keeps the navigation bar that was used in Android Oreo. That means that there would be no gestures to use, and you would navigate the OnePlus 6T by tapping on the navigation bar at the bottom of the display. However, should you want to try the Android Pie gestures, click on the Back, Home option. In this setting, the Home button is a pill shaped icon located on the very bottom of the display. Tapping on it will take you to your Home Screen. Scrolling about a quarter of the way up the screen will open the carousel of open apps. Swiping to the right will allow you to close all of the apps that are open. With this setting, the Back button appears only when it is relevant.
Clicking on the Navigation gestures option from the Navigation bar & gestures menu will take you to the OnePlus version of gesture navigation. This eliminates the navigation bar completely, adding a bit more screen for the user. To get back Home, the user swipes up from the bottom of the display. The OnePlus setup is considered by several users to be an improvement over the navigation gestures used on Android Pie. OnePlus 6T owners might want to check out both versions to see which one is the easiest for them to use.