The OnePlus 6T is getting a decent price cut in the US
8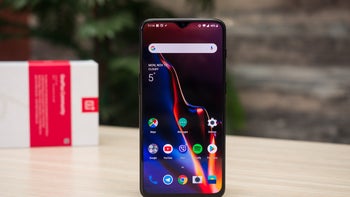 The OnePlus 7 has just been announced but it's
not coming to the US
. Instead, for the first time, OnePlus will continue to sell last year's flagship at a discounted price alongside the premium
OnePlus 7 Pro
.

Starting May 17th, the OnePlus 6T will be available to purchase at a $30 discount through both the company's official website and T-Mobile. This means that, come next Friday, the OnePlus 6T with 8GB of RAM and 128GB of storage will cost just $549 in the US. Similarly, the variant with double the storage will retail at $599, down from its previous price tag of $629.

As for the entry-level model with 6GB of RAM that used to be available, this would theoretically cost just $519 following today's newly-announced discounts. However, in order to keep revenues up, the company has chosen to instead discontinue the model entirely.

The OnePlus 6T, like the OnePlus 7 that succeeds it, boasts a large 6.4-inch Optic AMOLED display paired with Android 9 Pie and a 3,700mAh battery. However, as a result of the smartphone's age, it carries last year's Snapdragon 845 rather than the newer Snapdragon 855 found inside the OnePlus 7 series.

Other features include an in-screen fingerprint scanner, a dual-camera setup on the rear, and a 16-megapixel selfie camera. Also worth pointing out is the fact that the OnePlus 6T is eligible for the company's Android Q Beta.