Is OnePlus teasing multiple color variants for the OnePlus 5?
7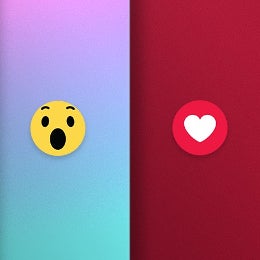 Ever since
OnePlus confirmed
the name of its next flagship smartphone -
OnePlus 5
- the company slowly started sharing some details about the device. That's how we know that the OnePlus 5 will be released sometime this summer, coming with
a camera developed in collaboration with DxO
, and likely
featuring a 3.5mm headset jack
positioned at the top of the handset.
While we're still waiting for OnePlus to properly announce its new phone, the company today took to Twitter and Facebook to see what fans are thinking about the device's possible colors. "What 5hould the color of your next phone be?", asks OnePlus on social media, with an obvious hint - in
5hould
- that this is about the OnePlus 5.
OnePlus shows off 4 color variants that the OnePlus 5 might have: black, gold, dark red, and a gradient (from purple to cyan / light blue). We're assuming that OnePlus will decide on the final colors based on what people are saying. Or, who knows, maybe the company has already decided on the new phone's colors - since its launch is likely around the corner - and now it's just teasing us.
We're thinking that the OnePlus 5 could benefit from one or more unusual color schemes, besides the regular (and expected) black and gold ones. What do you say, should OnePlus go for something crazy here?
What 5hould the color of your next phone be? pic.twitter.com/5FevP1VSq5

— OnePlus (@oneplus) May 22, 2017