OnePlus 3 will not be launched at April 7th event, company confirms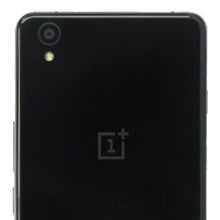 With a
specs leak on AnTuTu
accompanied by a supposed launch date, it was beginning to look as though the rumor mill had caught up with OnePlus' next flagship. The Chinese firm regularly makes a stir with its cheap, feature-rich handsets, and with a special event slated for April 7th in Beijing, the blogosphere has today been abuzz with speculation on the so-called
OnePlus 3
. However, the firm has since confirmed that said event will focus on the Chinese market, and will not play host to the company's next big thing.
With the release of the
LG G5
and
a major announcement from HTC
in the offing for the next couple of weeks, it's not as though we're short of things to look forward to. But if you've had half an eye on the progress of the next flagship OnePlus smartphone, it looks like you'll be waiting longer than a couple of weeks to finally see it.
In a statement issued to
Android Authority,
OnePlus has clarified the current rumors:
The April 7 event is focused on the China market. We will not be launching our next device then.
Of course, the launch date is one thing, but what about those specs? Unsurprisingly, the company doesn't want to give too much away at this point, adding:
The only thing we can confirm is that [it] will be an awesome product.
Whether the device eventually lives up to its billing, only time will tell. If the leaked specs are anything to go by, though, we could be in for a real treat. OnePlus could be set to grace the handset with a 5.5-inch, 1080 x 1920 display, Qualcomm's Snapdragon 820 processor with Adreno 530 graphics, 4 gigs of RAM and 32 GB of storage. With a 16-megapixel main shooter and a solid-sounding 8-megapixel effort for selfies, the OnePlus 3 would certainly be able to mix it with the best in the business, though we'll have to wait for an official announcement for confirmation on these specs.
After the fanfare that accompanied the
OnePlus 2
's launch, the end product
was as underwhelming as they come
. Thus, it's fair to say that the OnePlus 3 will need to regather some momentum for its maker. If the Chinese start-up can squeeze those aforementioned specs into an affordable package, though, then this year's effort may well be something to savor.
source:
Android Authority