One in Five iOS device owners would rather change banks than use another OS
38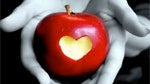 London based market research firm, Gfk Group, conducted a survey in several countries to take a closer look at consumers' brand loyalty to their smartphones. The survey was conducted in Brazil, China, France, Germany, Japan, Italy, Spain, UK, and US. Gfk Group found that the more a user uses applications and services on their device, the less likely they are to switch brands in the future. The threshold seems to lie at seven apps. Once consumers surpass seven apps they tend to be more loyal to the device type.
When polling consumers who owned both an iPad and an iPhone, Gfk found that one in five people believed changing to another type of smartphone would be more difficult that switching banks or gas or electricity providers.
When it comes to user experience, 72% of smartphone users say they find their device easy to use. When asked what prevents them from switching device types, three trends emerged:
33% didn't want to changes their current smartphone set-up
29% were disinterested in learning how to use another type of smartphone
28% viewed having moving their content such as music, videos, books, and apps to another type of smartphone as a deal breaker
When it comes to integration, 72% of smartphone owners think it is important to be able to access content on any Internet connected device. When looking at people who own a smartphone, a tablet, and a PC, this percentage jumps up to 80%.
As manufacturers decide what areas of their products to focus on, this survey provides some great insight into how to attract and retain customers. It seems that is becoming more important than ever to offer a wide variety applications and be able to manage content between multiple devices in order to maintain customer loyalty.
source:
Gfk Group
via
SlashGear