One analyst doesn't believe the iWatch is real
42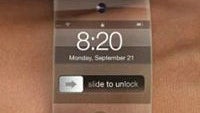 Given all of the reports, rumors, and speculation that has been surrounding the iWatch for the past year or so, this is one analyst opinion that hasn't popped up too often. Mike Oertli from
OpTe.ch
doesn't agree with the majority of the media, which are essentially saying that the iWatch release is inevitable. In fact, Oertli doesn't believe the iWatch is real at all.
The reasoning behind his theory is somewhat sound: Apple doesn't usually release products when the technology isn't ready. We have all come to grips with the fact that right now, component sizes and battery technology isn't where it needs to be in order to offer a true smartwatch that can act independently from a smartphone. Also, Apple tends to want to aim for high-class design, which is an entirely different beast in the watch market. A smartphone with premium design can be sold for $600 or so, but a watch with a premium design is hard to get under $1000, or so the idea from Oertli goes.
The thing is that Oertli is conflating watches with smartwatches, and thinking that the two are going to be direct competitors. Premium watches tend to be extremely expensive because they are completely mechanical, and it costs quite a bit more to build multiple watch gears than it is to build a motherboard and processor. Also, smartwatches seems to be aiming at a much different consumer than a traditional watch, which is more of a fashion item, while smartwatches are much more functional.
Oertli goes beyond his original, somewhat reasonable ideas, into the territory of complete error based on a misunderstanding of the topic he is confronting. He says that because the watch space is one where Apple's "one size fits all" philosophy simply cannot work, that it could be possible for Apple to be building a software ecosystem that supports 3rd party hardware. The trouble with this idea is that Apple's need to control the ecosystem top to bottom will always trump the "one size fits all" philosophy.