OnLive gets into a bit of Microsoft licensing hot water
5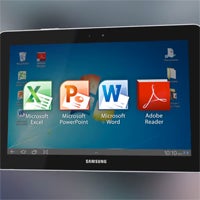 After checking out OnLive Desktop for iPad and,
as of a few days ago, Android
, a lot of people wondered, "How did they do that?" No, literally - How did they get the licensing to offer a Windows 7 desktop with Word, Excel, and PowerPoint for free? Apparently Microsoft asked itself the same question.
Joe Matz, Corporate Vice President of Worldwide Licensing and Pricing at Microsoft, wrote in a blog post today, "
We are actively engaged with OnLive with the hope of bringing them into a properly licensed scenario, and we are committed to seeing this issue is resolved.
"
While providing access to Windows 7 in a Virtual Desktop Infrastructure is perfectly fine, the fact that OnLive Desktop's customers are not providing a license for that software is not ok according to Microsoft's current licensing guidelines.
Considering the OnLive app is still available both in the Apple App Store and on Google Play, it looks as though, at this time, Microsoft is looking to resolve this amicably without resorting to a cease and desist. Since neither party has disclosed any further information on how they are "resolving" this issue, we're not sure if they are drafting a new licensing scheme or reworking OnLive to fit into an existing one. Either way, we're guessing it is in Microsoft's best long-term interest to keep OnLive afloat, particularly if it can work out fair compensation for its licenses.
source:
Microsoft
via
Wired