On top of checking in, you can now browse through restaurant menus with Foursquare for mobile
2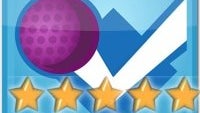 In our very profound social network conscious society, there are certain individuals that religiously rely on
Foursquare
to tell friends and everyone else where they've been. Meanwhile, there are others that simply use the location-based service just for fun and nothing more.
Well, there's surely going to be more activity with the popular service now that the company announced the availability of
restaurant menus
. Instead of basically checking into a location, and then posting it to your favorite social networking service, you can now browse through the delectable selection of menu items. Currently, Foursqaure's catalog consists of more than
13 million items
from approximately
250,000
different restaurants littered across the county.
So far, the new feature is only available through the Foursquare online portals – meaning, you can access it through a desktop or mobile web browser. Unfortunately, none of the Foursquare mobile apps have the functionality available, but we're certain that they're in the works as we speak.
source:
Foursquare
via
Electronista