Om Nom returns in Cut The Rope sequel: Experiments
4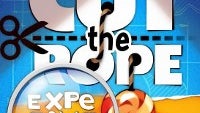 Cut The Rope is one of the most addicting puzzlers on the App Store, and that's one of the main reasons behind the anticipation surrounding
Cut The Rope: Experiments
, a sequel to Om Nom's adventures available now on the App Store. It's nothing ground-breakingly new, but rather more of the good old rope slashing experience. The biggest improvement seems to be in controlling the rope as you now have more additional mechanics. The first 25 levels basically walk you through the mechanics of the first game and the more experience rope cutters will feed Om Nom fast to get to the next set of levels. There's two more sets, or
a total of 75 levels
, which you can expect to go through in less than two hours.
The new plot circles around Om Nom being taken for experiments by
the Professor
who's carrying a number of tests to find out why the animal has such affinity to sweets. He adds comments to liven you up, but except for that doesn't contribute much to the gameplay.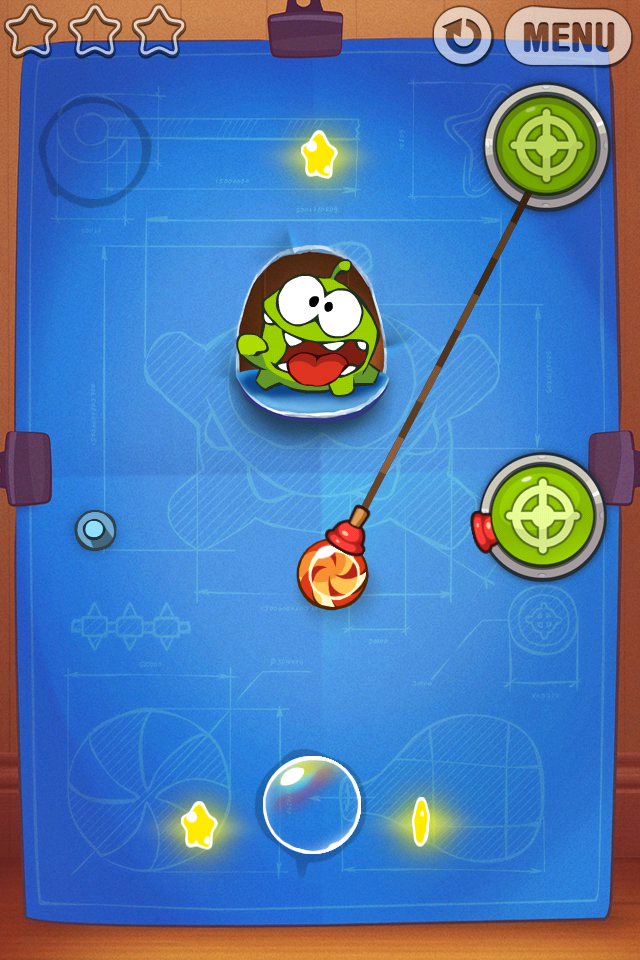 The levels are spread in
three sections
. As we mentioned the first one is basically a recap of familiar mechanics, while the second one circles around
shooting the rope
at the candy which tests your agility. It also adds fun as you have to quickly and accurately catch it taking into account the trajectory.
The third section intros
suction pads
, so the pads that hold the ropes can actually be moved. This makes the whole experience even more complicated when you have a couple of suction pads and some of the older elements moving around.
Except for that you can expect equal if not better vibrant lively colors and smooth controls. Loading times are pretty quick, while the game itself weighs some 18.4MB. Finally, just as with the previous Om Nom title, Cut The Rope: Experiments promises an update with more levels soon. For $1.29 you can hardly go wrong with this puzzler – actually you'd have even more fun shooting the candy and moving pads, so check out the screenshots and download links below.