Oink is an iOS app that prevents your kids from bankrupting you with online or in-app purchases
11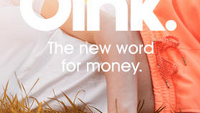 We've all heard the stories about the parents that went out for an evening, left junior at home with a baby sitter and mom's Apple iPhone to keep the kid pacified for the evening. When the parents returned, they were out a ton of money because their beloved son made quite a few in-app purchases. But there is a solution (besides taking the phone away from junior and risking a temper tantrum).
Oink is an app for iOS that gives kids the freedom to shop online, buy apps and make in-app purchases as long as the amount of money spent stays within a pre-determined amount. Money can be distributed by giving junior a monthly budget, or parents can add money anytime to reward a job well done. And Mom and Dad can set it up so that a certain amount of money can be spent on a specific app, or on apps with a certain rating. That stops the kid from buying an app that he is not mature enough to handle. And the entire account can be disabled if the parents need to punish the kid for a few days, or the account password somehow gets into the wrong hands.
Oink also is great for online shopping, and allows parents to reward their older kids for a good grade. It is available for devices running iOS 7 or higher. Once you install the free app, you can set up your account and your kid's account and your card is never charged until there is a transaction. Check out the videos made by the company in the video slideshow below.
source: Oink (
1
), (
2
) via
Engadget