Official Google Voice app makes it to the iPhone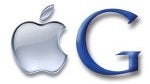 It seems that the Google Voice saga onApple's App Store is now officially over after Cupertino approved theapplication for its iPhone users. It took more than a year for GoogleVoice to get green light while tension between Google and Apple gotheavier.
Apple argued that Google Voice is aclose copy to the iPhone's native functionality while Google got theFCC involved. Finally, after a change in the App Store's policyGoogle Voice is out for the iPhone. Unfortunately, iPod touchusers are left behind as the app has to go through the iPhone's phonefunctionality to actually place calls.
In a nutshell, Google Voice offers youto sign up for a new phone number and then routes incoming calls tocell or home phones. But the big forte here is cheaper internationalrates and free text messages to any US number. Additionally, theservice supports voicemail and push notifications to keep youupdated. Earlier, Google rolled out an HTML5 web app with similarvoicemail features so if the app happens to fall under Apple'sscrutiny again you can always use the web version. In the meantime,Google Voice has been available on Android and BlackBerry devices forquite a while. But with Skype out there it has some toughcompetition. Which app do you prefer?
source: ReadWriteWeb
Recommended Stories