Novel wearable keyboard enables typing with finger gestures
11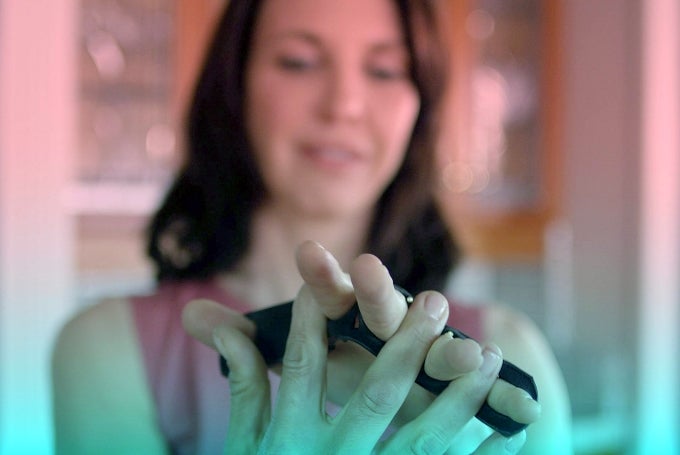 If you ever told us about a piece of soft fabric that wraps around your hand's fingers and converts their movements to keyboard characters, we'd look at you in various sorts of weird ways – just like you might be looking at this article right now. But there you have it! The Tap Strap is a strip of fabric that goes over your fingers like a somewhat unsightly glove and its invisible sensors do some kind of magic that translates finger gestures into characters and numbers.
The basic mechanism sees single taps from each of your five fingers translated into vowels, while combined taps produce consonants. There are 31 possible finger taps and there's likely a significant learning curve involved, although the process is supposed to pay off with a promised 99% accuracy – possibly accomplished with a hearty bit of auto-complete and word prediction functionality.
Tap Strap might seem groundbreaking, but we're skeptical about the end result. After all, previous attempts at gesture control gadgets (such as smart rings) for smartphones and tablets have failed quite spectacularly (just
watch this
)! Let's keep our fingers crossed that the people at Tap Systems actually know what they are doing here.
Although we aren't so sure whether smartphone users need this thing, we can see how VR headset enthusiasts and owners of autonomous wearables with small screens can improve their typing experience. Anyone who's tried typing in the Gear VR app or using a non-gesture enabled keyboard on a smart-watch knows what we're talking about.
Currently in closed beta testing, the Tap Strap is supposed to go on sale later in 2016.