Notoriously difficult platformer Ghost 'n Goblins is now out on iOS and Android
4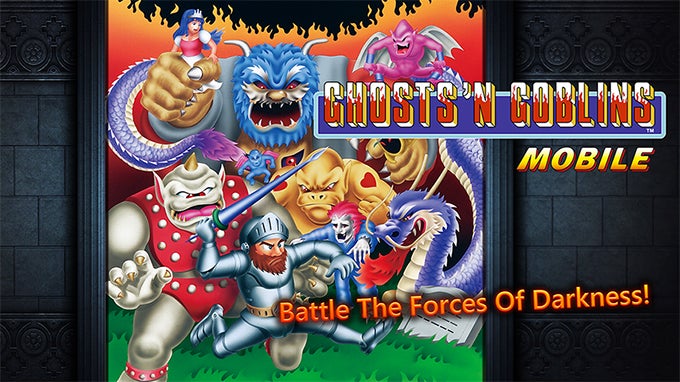 Classic arcade platformer
Ghosts 'n Goblins
has made its way onto Android and iOS, as part of Capcom's initiative to re-release some of its classic arcade games for mobile devices.
Fans of the unforgiving classic will be pleased to hear that Sir Arthur has made the transition from the arcade cabinet to the touchscreen unscathed, unlike a certain Blue Bomber.
Given Capcom's recent unsuccessful attempt to bring the
Mega Man
series to smartphones and tablets, we were somewhat worried that the same fate may befall other classic Capcom titles slated for release on mobile. Thankfully, however, that doesn't seem to be the case with
Ghost 'n Goblins
, and the game runs and controls just fine on both iOS and Android.
There are four controls schemes available here, offering some much-welcomed flexibility, though we found ourselves sticking to the
"Virtual Pad"
scheme, which consists, as the name implies, of a virtual D-Pad in the left-hand side of the screen, coupled with jump and attack buttons to the right.
The game has two difficulty modes — the ruthless
"Classic mode"
and a
"Casual mode"
that is not as difficult — as well as global rankings and achievements available to unlock.
Ghosts 'n Goblins
is now out on Android and iOS for $0.99.
Download Ghosts 'n Goblins: