Not sure if the store you're in accepts Apple Pay? This free iOS app will tell you that and more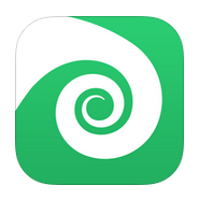 An interesting bit of data reveals that over 90% of
Apple iPhone 6
and
Apple iPhone 6 Plus
users have not used Apple Pay. The biggest reason given for the failure to use the mobile payment system is that the shopper was not aware that the store he/she was in supported it. The second reason was that the shopper just plumb forgot to use Apple Pay.
These things won't happen again if you install the free iOS app
Chameleon
on your iPhone. The in-store shopping app will tell
iPhone 6
and
iPhone 6 Plus
users if the retail establishment that they are standing in, will let them check out using Apple Pay. With the app, you will know whether checking out will be a simple matter of tapping your iPhone to the POS terminal.
Besides letting you know if the store you're shopping in supports Apple Pay, Chameleon will also find the exact aisle that certain brand name products are located at, and it also checks real-time inventory levels. The app will let you scan barcodes so that you can perform a price check, and it shows you the best deals for the products you are shopping for.
Chameleon partners with over 30 major retailers in the U.S. including Macy's, Sports Authority, Petco and Toys-R-Us. And you can earn points that you can redeem toward a gift card simply by walking into a participating store. Sounds great, right? You can pick up the app for free from the App Store.
source: Cameleon (
iOS
)