North Korea debuts its own new tablet, no internet on board
42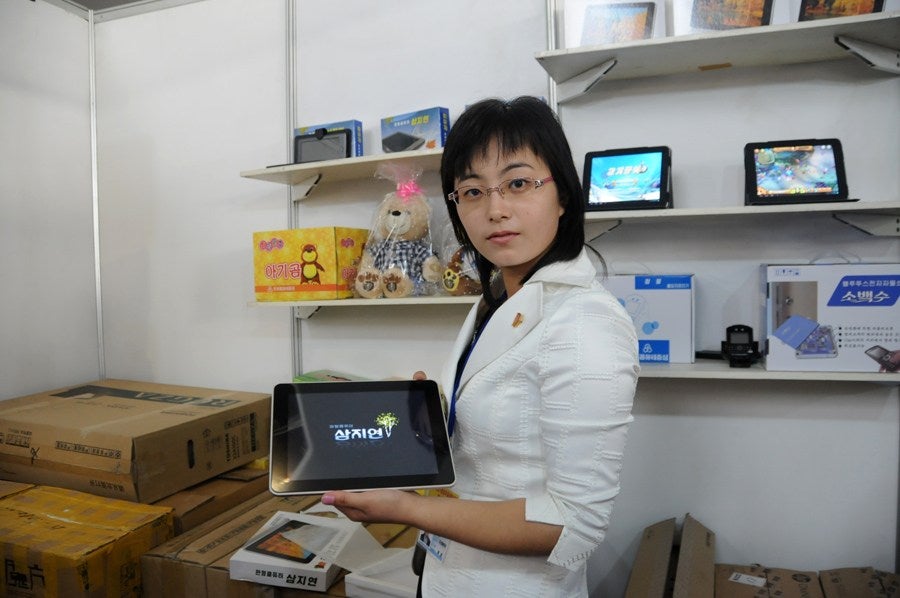 While the rest of us small people use our connected devices to do things like interact via social media, get caught up on news, play games or watch streaming media, the glorious leader in North Korea knows how to do things right. The
Samjiyon
is that perfect tablet. It runs Android but does not have internet connectivity because who needs (deserves) internet in North Korea? No, no, no, no, the lucky devoted citizens that get to own this baby will already have all they could ever need in a mobile device.
The Samjiyon comes pre-loaded with everything you need to know about being an obedient servant to the dear leader, Kim
John
Jong Un and understanding his greatness. It also explains why the people must starve so that the pudgy little guy does not miss a meal. Thankfully, the dear leader also wants to make sure you are entertained as a small consolation for your unwavering obedience.
Yes, the Samjiyon has games too! There is a basketball game (Dennis Rodman would be pleased), there is a game involving shooting tanks and what would a tablet be without a rip-off of Angry Birds to pass the time with?
We do not have any specs on the tablet, but from the press image we found, it looks like a 10-inch slate with unknown components underneath, possibly left-overs from South Korea. What do specs matter when you have your dear leader and his propaganda to guide you?
source:
Geekosystem