Non-Google Experience Android smartphone appears likely to hit market this year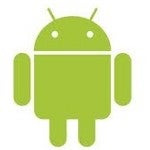 If there is one lesson that manufacturers took away from the Amazon Kindle Fire's success last year, it is that
non-Google Experience Android devices can produce profits
. According to the CEO of Skyhook Wireless, Ted Morgan, the Kindle Fire experiment is about to be repeated this year with a smartphone from a Major Brand. It could be a Facebook Phone, an Amazon Phone or a phone bearing the name of any well known tech-related company. If you want a clue, according to
The Verge
, Facebook's R&D budget has been rising without any major new product to show for it. Last year's HTC Status offered a Facebook button but was in every other aspect
your ordinary Google-centric Android model
.
In an interview with
Technology Review
, Morgan said that
many manufacturers are getting upset with Google
. Morgan has his own bone to pick with the Mountain View crowd after Google forced OEM's to use their own location technology instead of Skyhook's. The company does provide technology that uses Wi-Fi networks to better pinpoint a phone's location.
part of a new Android handset
that replaces the Google Experience the same way that Amazon replaced Google's apps on the Kindle Fire. Users of the tablet can use the Amazon Appstore, buy content from Amazon along with cloud-based storage.
FEATURED VIDEO
There is no definitive word as to who is funding the development of the phone, but if it breaks Android off in another direction entirely, it is not going to be considered good news over at Google HQ.
source:
TechnologyReview
,
TheVerge
via
Phandroid