Nokia's Q4 financial reports better than expected
20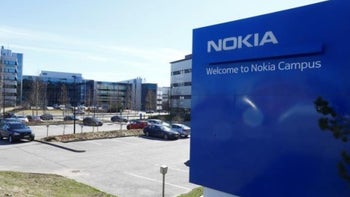 Nokia Campus in Espoo, Finland
Telecommunications giant Nokia's financial results for Q4 2017 are out and they are better than the initial predictions. The company reported $1,2 billion operating profit for Q4 - up from the $1,101 billion forecast.
What made the 9% increase a reality was the multi-year patent license agreement, signed between the Finnish company and another network Goliath - Huawei, which brought in $260,4 million, with more revenue expected during the term of the contract.
Despite the good results, Nokia's network business profit has fallen a staggering 25% year-on-year (from $1,064 billion to $802,28 million). Rajeev Suri, CEO of Nokia, said profit declines are expected to continue during 2018, unless operators in North America decide to spend, which could soften the situation. Also, the decline could be even bigger had Nokia not bought fellow network giant
Alcatel-Lucent for $16,6 billion in 2016
.
The financial slowdown is caused by the fact the 4G cycle is near its end, while wireless providers have not started spending on 5G equipment yet. Rivals Huawei and Ericsson are feeling the repercussions as well, with the latter one reporting financial deficit for the fifth consecutive quarter.
With all that being said, the future still looks bright for Nokia, as network business sales are predicted to climb up as soon as carriers start spending on 5G equipment. "
For 2019 and 2020, we expect market conditions to improve markedly, driven by full-scale rollouts of 5G networks,
" Rajeev Suri said in a conference call and also made a forecast for an operating margin of 12% by 2020.
Raise in profit is also expected to come from the licensing deals with
Xiaomi
and
Apple
signed in 2017.
Full-year wise, Nokia's reporting operating net profit of only $19,84 million.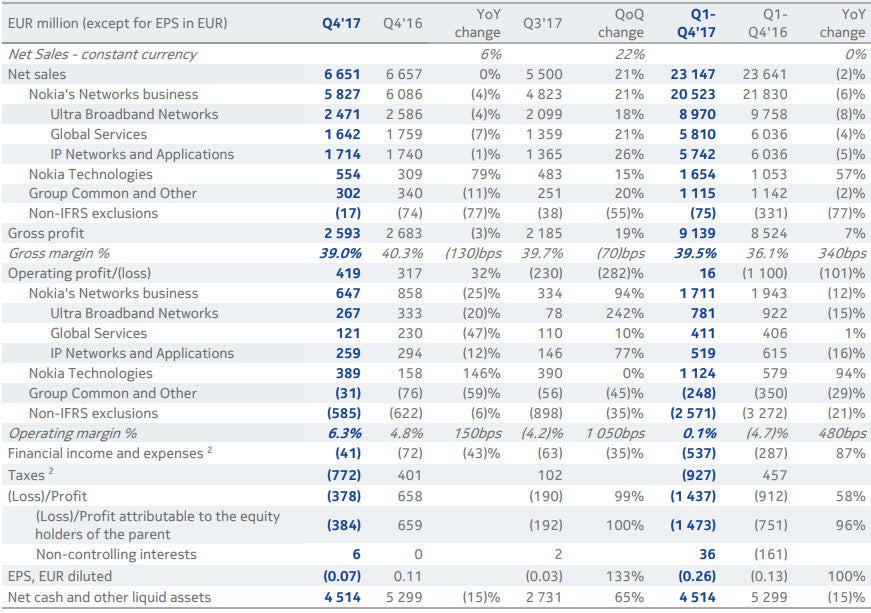 Nokia's Q4 2017 and full-year financial results, in millions. The currency used is euro.