Nokia will sell patents for the right price
31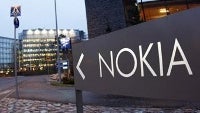 Nokia is ready to sell patents if offered the right price to get the cash it needs badly, the company chief financial officer Timo Ihamuotila said.
"We will sell patents at the right price,"
Ihamuotila commented on the conference call after Nokia issues its second-quarter profit warning yesterday.
Nokia's financial officer said that Nokia can afford to sell patents and still keep a competitive, solid base of intellectual property rights.
Right now, the Finns owe more than 30,000 patents and 10,000 patented innovations. Its research and development department - one of the first to suffer from the upcoming job cuts - is registering an average 1,000 innovations worth a patent per year.
So far, Nokia has been one of the least aggressive patent holders in the industry, but that might change as the company starts to need cash. Apple has already agreed to a one time payment (likely of more than $600 million) and ongoing royalties for Nokia patents.