Nokia to bring its maps expertise to iPhone and Android with HERE Maps
29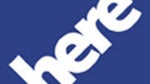 It looks like Nokia is looking to expand the user base of its mapping technology, and the way it plans to do so is by announcing a new brand, HERE, and making it available to users of all platforms.
In the following weeks, iPhone customers should be able to find a new app called HERE Maps in the App Store. The application will offer basic mapping features, as well as some more advanced ones like voice-guided walking directions, public transport directions and offline capabilities in order to enable users to continue using the app even when there's no internet connection available.
In addition, in early 2013, Nokia plans to release HERE SDK for Android device manufacturers, which will enable them to build their own navigation applications using Nokia's technology. In case you're wondering why Nokia wants to make its secret weapons available to all, Stephen Elop, Nokia CEO, explains that in order to keep the quality of the company's location technology top-notch, they need lots and lots of users. That's why they are looking to spread the love to as many people out there as possible.
But there's even more to Nokia's plans for improvement of its maps. Nokia will also acquire a California company called earchmine, which specializes in the development of 3D maps. Nokia plans to use that 3D tech in order to enhance HERE even further. The deal is expected to be closed by the end of 2012, but it isn't known yet when we're going to see the results of it.
Finally, Nokia announces yet another brand - LiveSight. Basically, this is the augmented reality technology behind the City Lens application available for Lumia handsets. The company mentions that City Lens is actually "the first application providing a LiveSight-enabled experience," suggesting that this technology may also be made available to use by other companies.
source: Nokia