Nokia responds to poor Lumia 800 sales claims: "Our best launch in recent history"
27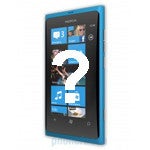 The launch of Nokia's
Lumia 800
continues to garner speculation as to its early success or failure. Nokia
initially said
they were excited about the response they'd seen in the initial UK release, even amid reports that sales were tepid relative to other top tier smartphones. Now they are responding once again to defend the sales performance of their new Windows Phone 7 handset.
Pierre Ferragu, Bernstein Research analyst, started off the second round of criticism. Ferragu claims that his analysis of Google Trends found the amount of search "buzz" for the Lumia 800 was the same as that seen for the
N8
, a previous top shelf Nokia smartphone that saw limited sales. Widespread coverage of Ferragu's findings have been blamed for a drop in Nokia share prices this week.
In responding to Ferragu's claims, Nokia spokesman James Ethridge said, "
Based on earliest data, the sales start of the Lumia 800 is the best ever first week of Nokia smart phone sales in the U.K. in recent history.
" He also indicated that according to Net Promoter Scores – a measure of how likely an owner is to recommend the product to a friend – the Lumia 800 is the most successful Nokia device in recent history.
The team from Espoo isn't out of the thicket yet; as we
reported yesterday,
Pacific Crest analyst James Faucette downgraded sales expectations for the quarter, suggesting that Nokia may only ship half a million Lumia 800 units to retailers. That's down sharply from the 2 million units originally forecast.
We think it might be a tad premature to write off any phone after a week or two of (unreleased) sales numbers. The phone hasn't even hit the North American market. Yet it's hard to deny that a continuing stream of bad news can only hurt the willingness of carriers to pick up the phone, and might decrease consumer demand in markets that are still waiting for its release.
What do you think – Is the Lumia 800 getting an unfair rap? Did Nokia misread the market? Sound off below.
source:
MarketWatch
via
Symbian Freak