Nokia releases stunning time-lapse video shot on the 808 PureView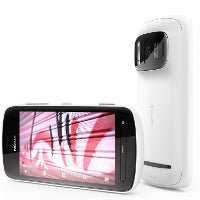 The Nokia 808 PureView is a gem of a cameraphone - it's got a whopping 41-megapixel camera with Carl Zeiss lens that captures the tiniest of details like no other smartphone. The 808 PureView is also ready for roll out this month, and in preparation Nokia has released a
stunning time-lapse video shot on the handset
showing what you can expect of it.
It's nothing short of spectacular - Nokia says it's used the camera in Creative mode with the interval for shots set at 30 seconds and 5 seconds. Except for the YouTube compression, the images and timelapse video you see are the original ones, with no post-production.
Now, you might be wondering what's the secret sauce behind the PureView imaging technology and camera. In a nutshell, Nokia is using oversampling - a technology that basically creates a single accurate superpixel out of many, and allows for non-destructive "optical" zoom. The large sensor also allows long focal lengths for cool bokeh effects where the background is blurred. We've explained Nokia's PureView camera magic here, so make sure to pay a visit to feed your curiosity. Or just watch the jaw-dropping video below, it speaks for itself.
source: Nokia