Nokia offers free color covers for U.S. Lumia 710 owners
5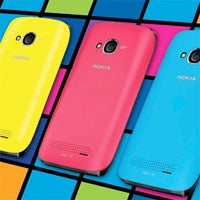 Think your Nokia Lumia 710 would be more "amazing everyday" with a splash of color? Nokia is with you 100%.
Starting today, Nokia Lumia 710 owners in the U.S. can head on over to
http://www.nokiacolorcover.com/
and pick out a white, yellow, fuchsia, or cyan Xpress-on color cover. Best of all, it's on the house – Nokia is even picking up the shipping charges.
According the "submit your request" page, this offer is valid for Lumia 710s purchased from 1/11/2012 through 3/31/2012 with a deadline of 4/13/2012 to complete your request.
We're not sure what triggered Nokia's generosity, but, hey, it's not often you get something for nothing.
source:
Nokia