Nokia kills its unborn child Meltemi
21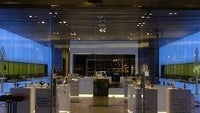 We've only heard rumors about
Nokia's Meltemi operating system
- said to be a Linux-based platform, it was supposed to end up on phones cheaper than the cheapest Androids and Windows Phone devices, but still offer more functionality than Series 40. Now, without even going official, rumors say that effort has been axed by Nokia.
On yesterday's conference call, Nokia chief executive Stephen Elop mentioned that the company never announced anything under the Meltemi name, but did say that the Finns are indeed killing some development projects.
Officially, of course, Nokia didn't even mention the name of the platform, as it never has. Sources however agree that Meltemi was ditched, even though elements of the platform might make it in other Nokia projects.
Nokia kills Meltemi in another huge restructuring effort, after the company said it is again changing top management to now include almost none of the previous executives that made the core of Nokia. Elop fired such Nokia veterans as Mary McDowell who headed the feature phone department of the company, and markets unit chief Niklas Savander. Also, it's cutting 10,000 jobs, shutting down its Salo manufacturing plant and cutting close to the bone on R&D.
At the same time, Nokia confirmed its commitment to its feature phone platforms Series 30 and 40. Just last week, the company brought the Nokia Asha 311 and other completely touch based feature phones.
Meltemi is the latest own Nokia software effort that the company is ditching, after last year it let go off MeeGo, its hope for comeback in platforms. Now, as we've heard before, Nokia is placing all chips on Windows Phone, and there is no plan B. This however seems to worry investors who are quickly fleeing from Espoo stock. Yesterday's bad news again forced the company's shares down by around 16%.
Recommended Stories