Nokia is planning to reinvent the ZOOM at its next big event
99+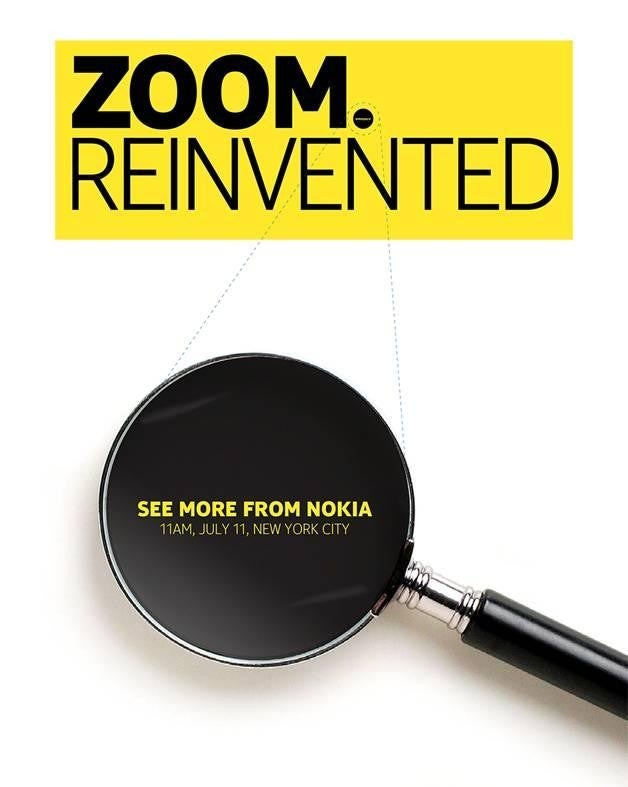 And just like that folks, the good people over at Nokia penned a date for its next big event – one where they intend to reinvent the
ZOOM
. We wonder, what else might they show or announce? Could it be none other than the next
Windows Phone with an even more spectacular PureView
camera? One that will potentially feature a mind-bending 41-megapixels? Maybe this
long rumored Nokia EOS
smartphone?
Well, all of the questions will be answered of course at Nokia's upcoming event in New York City, which is dated for
July 11th
. Looking at the accompanying photo, we can see how the tiny dot/period at the end of ZOOM has been magnified tremendously to show off more of its hidden details – so it kind of points to the inevitable reality of how a camera can capture so much in its shots.
Indeed, Samsung managed to raise some brows in the last few days with the recent announcement of the
Samsung Galaxy S4 Zoom
with its sweet 16-megapixel camera with a 10x zoom range, but there's something about Nokia's offering that tantalizes our imagination more. In any event, the wait won't be long now before we know what the talk is all about. Naturally, we'll be there to cover all the festivities, so make sure to circle down the date!
source: Nokia
Recommended Stories