Nokia in talks to buy mobile network equipment manufacturer Alcatel-Lucent
23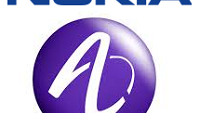 Nokia announced today that it is in advanced discussions with Alcatel-Lucent about an exchange offer that would result in Nokia's purchase of the mobile network equipment manufacturer. The two companies cautioned that no deal had been agreed to, and talks could break off without a transaction announced. French Economy Minister Emmanuel Macron backs the deal, saying that he was reassured by Nokia about issues like job cuts and plant closings.
The hope is that by combining Nokia and Alcatel-Lucent's mobile network equipment business, the merged company can better compete with industry leader Ericsson and China's Huawei. The transaction would also give Nokia a chance to expand its business in the U.S. where Alcatel-Lucent counts the two leading carriers in the country, Verizon and AT&T, as customers.
Ericsson currently owns 40% of the wireless network equipment market followed by Huawei's 20% slice of the pie. If Nokia and Alcatel-Lucent were counted as one company today, it would be second with a 35% market share.
Reports say that an official announcement could be made as soon as tomorrow. Nokia,
which sold its devices and services business to Microsoft
for more than $7 billion, currently is valued at $30.9 billion USD while Alcatel-Lucent has a valuation of $11.7 billion USD.
source:
Nokia
via
Reuters