Nokia giving devs a free E7, promises a free WP7 handset when it comes out
7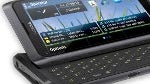 Nokia's adoption of Windows Phone asits main operating system might have been quite shocking todevelopers, but Nokia - in an attempt to show that it understandstheir woes – promised developers a
free
Nokia E7
and a free Nokia WindowsPhone handset when it comes out. This might change your mindif you were planning to withdraw from Nokia, couldn't it?
The offer has been sent to participantsin Nokia's mobile app development Launchad program. Membership givesyou early access to SDKs and APIs along with other benefits. Inaddition, the dev program is free for the first year now. Does it sound likea sweet deal to you? It sure does to us, check out Nokia's email below forall the details:
18 February 2011
Dear Launchpad member,
In light of the strategy announcementmade by Nokia and Microsoft last week, we are writing to you today toassure you that our commitment to you and your work to developinnovative apps for Nokia devices remains as strong as ever.
We understand that you have a lot ofquestions, and want to reassure you that we understand and we arehere to listen to your feedback and provide you with information. Weencourage you to visit Nokia Conversations where you can find a greatdeal of information regarding the news http://conversations.nokia.comand which can help to answer some initial questions.
We are very energized by recentdevelopments, and believe the opportunities to develop for Nokiadevices are as exciting and lucrative today as they have ever been.In addition to the opportunities coming soon with Nokia and WP7, wehave several new benefits to share with you today, intended to helpaccelerate your app business to reach the 225 million app-hungryNokia smartphone owners worldwide today.
Today, Qt developers can target morethan 100 million Nokia devices for their apps and we have announcedthat we plan to sell an additional 150 million Symbian devices. Nokiawill continue to provide free Qt trainings to help you learn how tomake the most of this sophisticated cross-development platform. We'reenthusiastically meeting the demand, so please let us know whetheryou'd like a training set up in your area.
We are also excited to offer you onefree admission to the next Nokia World/Nokia Developer Summit laterthis year. We will take care of the registration costs.
To assist you with your developmentactivities in the near-term, we will ship one free Nokia E7 device toall program members. Additionally, we will send to you one free NokiaWP7 device, as soon as it becomes available.
To accelerate your mobile appdevelopment, we will provide free tech support on all Nokiatechnologies for the next three months (up to 10 tickets). Equally,if you would like to take advantage of a free User Experienceevaluation of one of your apps, please let us know and we will workwith you to make those arrangements.
We will also be extending our businessdevelopment support to all Nokia developer and content programmembers who are currently developing apps for Nokia devices, and wewill assist in publishing those apps in Nokia's Ovi Store. We willcontinue to offer ideas and guidance for ways to fully promote yourpublished apps so that you can reap the rewards of your hard work.
If you have any questions, or need anyhelp from us in the days ahead, we want you to know that you cancount on us to be there for you. We are truly excited about workingwith you to discover new opportunities that will lead to futuresuccesses.
source: SlashGear