Nokia acknowledges Lumia 800 power consumption issues in statement
3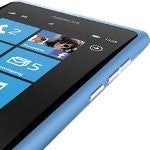 Nokia has released a statement acknowledging that they are aware of the
power consumption issues plaguing early Lumia 800 handsets
and are working towards fixing the problem in the near future.
According to Nokia, customers have reported that the devices pre-loaded diagnostics tool on some Lumia 800 handsets shows a lower battery capacity than expected. Upon those reports, Nokia began investigating the issues immediately and determined that
the battery itself is fine
. They came to the conclusion that it is in fact a software problem that can be solved easily and that their other Windows Phone handset, the Lumia 710, isn't experiencing any of the same issues.
A
software fix is expected to arrive in early 2012
. However, for those who don't want to wait for a fix to come via a software update, Nokia can arrange to give you a replacement phone. If you currently own a Lumia 800 then there is a way to determine if your device is suffering from this issue. To check and see if your handset is one of the affected ones, first dial ##634# then accept the disclaimer. After that, select battery status from the list of options. That will then show you the batteries capacity. If the full charge capacity is anything less than 1000mAh, then it is affected by this problem.
New production models of the Lumia 800 are shipping problem-free according to Nokia. However, in the event that any of these issues arise on one of the newer production models then they recommend you contact their customer care for additional support.
source:
WMPoweruser