Nokia Sensing X Challenge hopes to improve mobile health care with $2.25 million dollar prize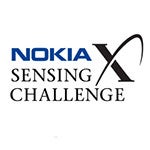 Nokia is teaming up with the X Challenge people in an attempt to drive innovation in low-cost health care monitoring on mobile devices. Nokia hopes to achieve two goals – spur development of health care sensors that could spread medical coverage to developing countries where health care is often unavailable, but mobile devices are available in growing numbers, and to foster development of preventative monitoring in developed countries that would lower the cost of existing health care.
To that end the Nokia Sensing X Challenge was developed, and they are willing to pony up $2.25 million in prizes to whoever achieves those goals the best in coming two years. In particular Nokia hopes to drive the development of sensor technology (it's in the title of their challenge!) or the computing technology that takes advantage of the data gathered by mobile sensors. They specifically highlighted the following areas they hope to see breakthroughs in:
Sensing mode:
Driving advances in technology such as microelectricalmechanical systems (MEMS), imaging and microfluidic and nanofluidic lab-on-a-chip can lead the way to new forms of chemical, optical, thermal, electrical, biological, and genomic sensing and analysis available anytime, anywhere.
Cost and size:
Pushing advances in electronics and computing can make many forms of sensing more widely accessible to individuals in their home, work and living spaces.
Interlinking:
Driving sensors to interface more with other devices as well as the cloud, enabling both convenience and ubiquitous real-time sensing. This is also key to integrating health data with consumer social networks, another powerful dimension that can be deployed to improve health and well-being through peer support.
Resource scarcity:
Improving the computing, communications and energy resources of sensors and sensing solutions.
Computing and machine learning algorithms:
Pushing the development of sophisticated algorithms that can enable complex conditions—such as depression or addiction—to be inferred from sensor information.
If you're a computer or medical professional with the relevant skill set we highly recommend you hit up the source link. But for everyone else we should still commend Nokia's actions, as leveraging mobile devices to make health care more available and more affordable is a good thing for everyone.
source:
Nokia Sensing X Challenge
via
The Verge