Nokia Perks coupon service gets revealed in a leaked promotional video
2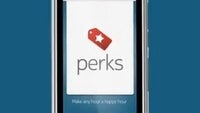 Now, who doesn't like discount coupons? As every shopping enthusiast knows, they can often save you a fair amount of money, and stores are usually more than happy to give them away. Well, it seems like Nokia sees profit in the whole coupon thing as it is getting ready to launch a matching service to make finding them easier for consumers.
Thanks to a leaked promotional video of
Nokia Perks
, as it will most probably be called once it launches, we now know that the company is working on a Groupon-like service. If you don't really know how Groupon works,
you basically get discount coupons online
, which you can store on your smartphone and redeem easily by presenting them when checking out at the corresponding business. No printing needed! In a quite similar fashion, Nokia Perks will list localized deals for its subscribers to take advantage of, meaning that you will not be exposed to offers unavailable in your area. What makes Nokia's service even better is that it will be able to provide you with driving directions to the outlet or venue where the discount coupon is applicable.
Unfortunately, the promotional video has been already taken down so you will simply have to take our word for it. Besides that, we cannot really tell you when Nokia Perks is expected to launch, or whether it will ever see the light of day at all. Nevertheless, if the service sounds like something you would actually use, it wouldn't hurt if you take a peak over at perks.nokia.com from time to time.