Nokia Lumia 925 may hit T-Mobile in two weeks
7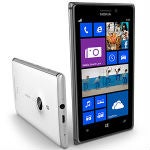 We've been waiting patiently for the Nokia Lumia 925 to finally make it to T-Mobile, but there hasn't been any official word about when to expect it. A new rumor says that the device could hit the carrier's store shelves in two weeks. The rumor comes from an anonymous source over at WMPU.
The source claims to be a T-Mobile employee and says that there are documents that say that next week T-Mobile stores will start to receive dummy units of the Lumia 925 for display. If this is accurate, that would usually put the actual device release about a week or two later, which means that we should see the 925 in T-Mobile stores either the second or third week in July.
We're checking on the validity of the rumors, and we'll update as necessary.