Nokia Lumia 900 not coming to T-Mobile Germany, no upgrade to Windows Phone 8 to blame
14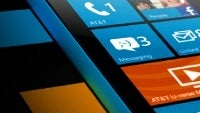 The Nokia Lumia 900 won't arrive to Germany because it's
not eligible for upgrade to Windows Phone 8
. Ouch!
T-Mobile Germany explained that they are not adding the Lumia 900 to their portfolio and the reason for that is the fact that getting the phone now, right before the expected launch of Windows Phone 8 in the fourth quarter of 2012, would have a lot of users upset when WP8 arrives and they can't update.
That's the essence of the statement by a German T-Mobile representative that finally brings some clarity in the Windows Phone 8 update situation. And since the Lumia 900 is the most high-end creation of Nokia and the Windows Phone platform in general so far, it's logical to assume no other current handset will be updated to WP8.
Unexpected? No, but still frustrating for Windows Phone owners. Well, truth be told, we should also note that early in June, a Nokia representative said that
"Lumia 900 is capable of upgrading to Windows Phone 8 Apollo,"
but this here statement by T-Mobile Germany negates that.
What's really interesting, though, is how honest T-Mobile Germany is in its statement. The WP8 update situation was something that Microsoft denied to give clarity on, and now chances have increased that it's because there was no update in the plans at all.
Today's Windows Phone 8 event might finally put an end to all the guessing, but we wouldn't be surprised if Nokia and Microsoft keep a tight lip about the upgrade path as well. Would a Lumia 900 stuck on WP7 infuriate you, or are you okay with the phone as is?
Update:
T-Mobile Germany has now contacted the::unwired saying that this "isn't an official statement by Deutsche Telekom" and it has "no information where the statement above came from." And we're also pretty sure T-Mo Germany is wondering not only where from, but also why has that statement appeared from its official representative. We leave the guesses up to you, but once again matters are up in the air for WP8 updates.