Nokia HERE Drive may soon be ending its beta
3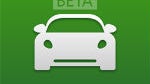 Google has often been the butt of jokes when it comes to keeping products in beta long after the beta tag could have been shed, but a special note has to be made for Nokia, because HERE Drive (formerly just Drive) has been in beta for an incredibly long time. But, if a tweet is to be believed, Nokia HERE Drive may soon be losing that beta tag and get a highly anticipated feature.
The tweet comes from Pino Bonetti, Senior Marketing Communications Manager at Nokia. He says that HERE Drive will soon be getting rid of the beta tag "soon". And, even better, HERE Drive will also be getting traffic information when the app leaves beta. Right now, traffic info is already available in HERE Maps, but it isn't in HERE Drive, so there is no option to navigate around traffic.
Bonetti says that the reason for the delay in adding traffic to HERE Drive is because the entire app has been "redesigned from ground up specifically for WP8". No word on a specific release, but "soon" is always a good word to hear.