Nokia 8 vs Nokia 6 first look
16
Flagship versus mid-range, that's the scenario playing out here with this comparison between the Nokia 6 and 8 – two phones that that are resurrecting the Nokia brand thanks to HMD. On one hand, we have the budget-conscious Nokia 6, which doesn't skimp out with its design, and on the other, the newly crowned flagship in the Nokia 8. We spent some brief time with the metal beauties, but if you're itching to know which one to get, it'll more than likely depend on your budget. Let's find out what exactly separates them!
Design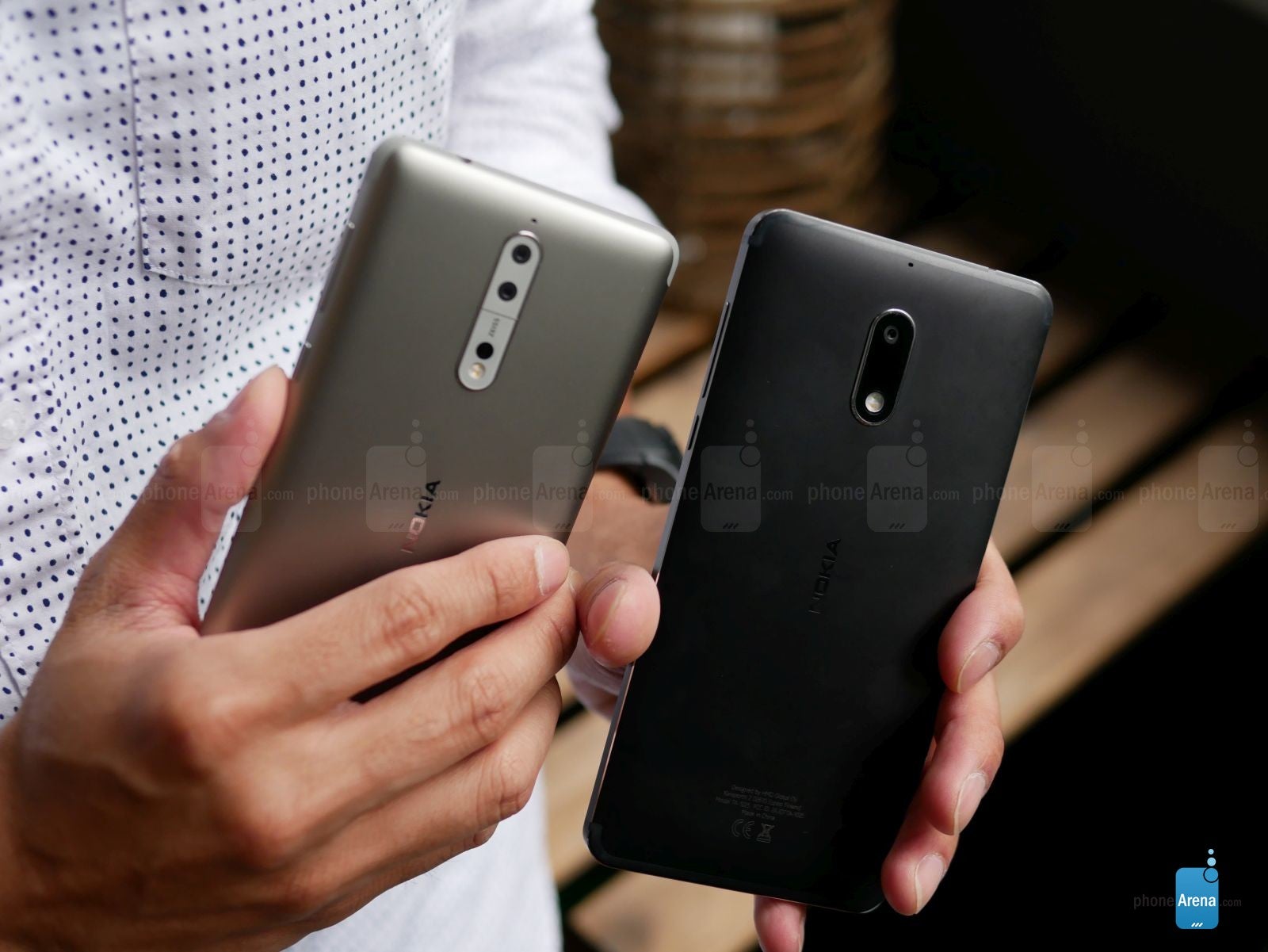 For its low-cost and all, don't count out the Nokia 6 yet with its metal casing and accents. It might be a mid-ranger, but it looks and feels very much like a premium flagship. However, that distinction becomes more apparent once you take a fresh look at the new Nokia 8 with its sleeker chassis, unibody aluminum construction, and rounded edges. There's an absolute difference in the way these two look and feel, but there's a clear reason why the best designs are reserved for flagship caliber devices – and this is certainly a testament to that!
Display
We didn't notice it initially during our brief time checking the two out, as both display produced ample detail from normal viewing distances, but the Nokia 8 on paper offers the superior display! Technically, it has the details advantage with its 5.3-inch 1440 x 2560 IPS LCD display, a significant difference over the 6's 5.5-inch 1080p IPS LCD one. Again, we have to stress that it's tough to discern from a normal distance, but we imagine that it's a different story under closer inspection. Another point worth mentioning is that the Nokia 8's panel is protected by Gorilla Glass 5 – in contrast to the Gorilla Glass 3 employed on the Nokia 6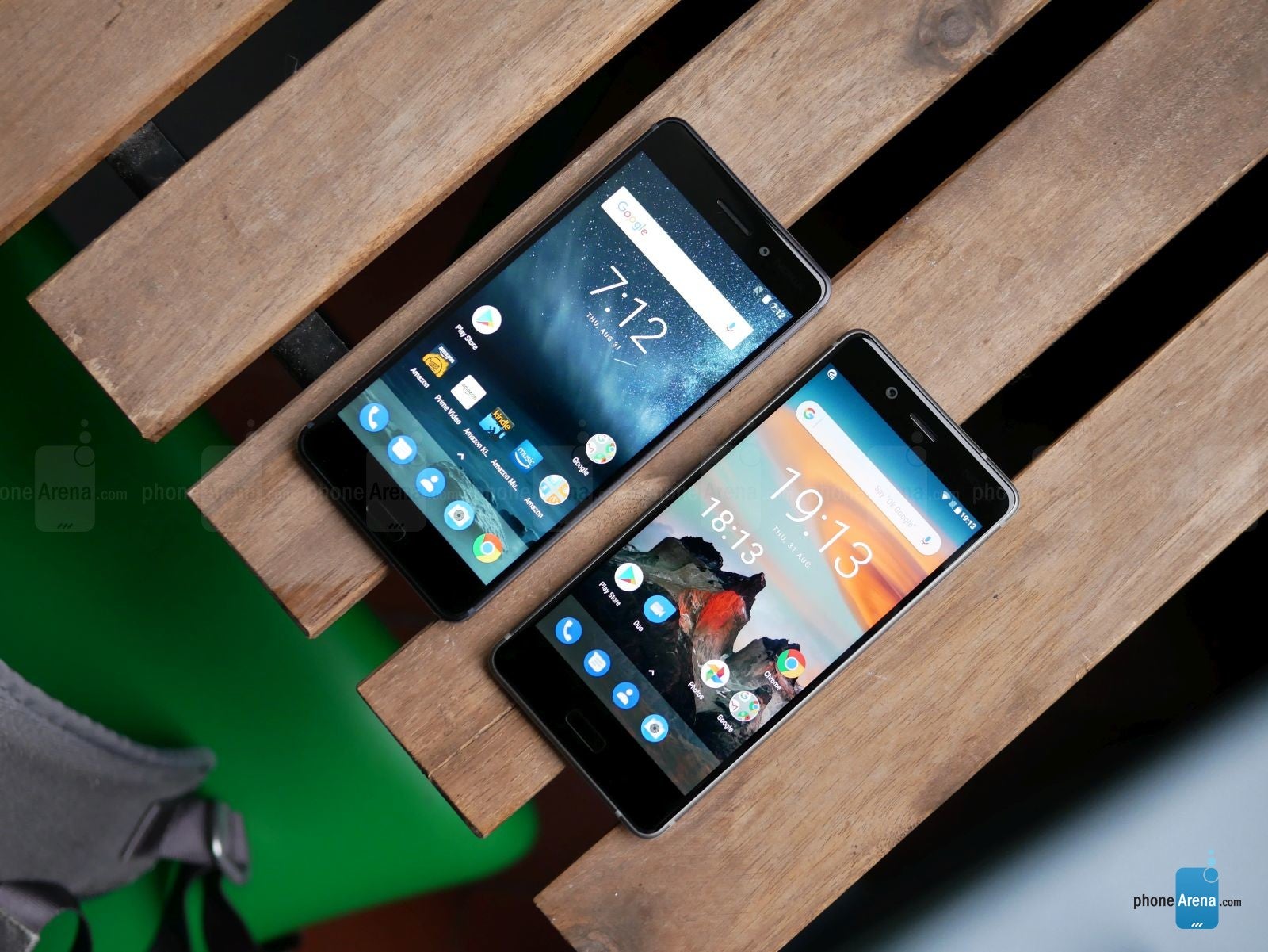 User Interface
Consistency, that's the name of the game when you look at the Android experiences with these two phones, which are running Nougat. Frankly speaking, it seems as though many manufacturers have been adopting cleaner interfaces that are very close to the stock experience – and it's no different here with these two Nokia smartphones. Knowing that, the only thing we can really do is applaud this strategy.
Camera
Another major area where we see the Nokia 8 pulling away from the 6 is in the camera employed by the two. With the Nokia 6, it keeps things simple with its 16-megapixel f/2.0 camera sensor. And on the other hand, the Nokia 8 receives more love due to the fact that it's sporting a dual-camera system. The break down are two 13-megapixel cameras, wherein one is color and other is monochrome. Much like other dual-camera implementations, it results in delivering adjustable bokeh levels with the camera. Therefore, photo-centric users will easily eat up what the Nokia 8 has to offer.
In addition to that bokeh mode, the Nokia 8 leverages its new "bothie" mode, which uses the front and rear cameras simultaneously to shoot photos and videos. And finally, the front-facing camera favors the Nokia 8 for the moment with its higher count 13-megapixel camera – in comparison to the 8-megapixel one found in the Nokia 6.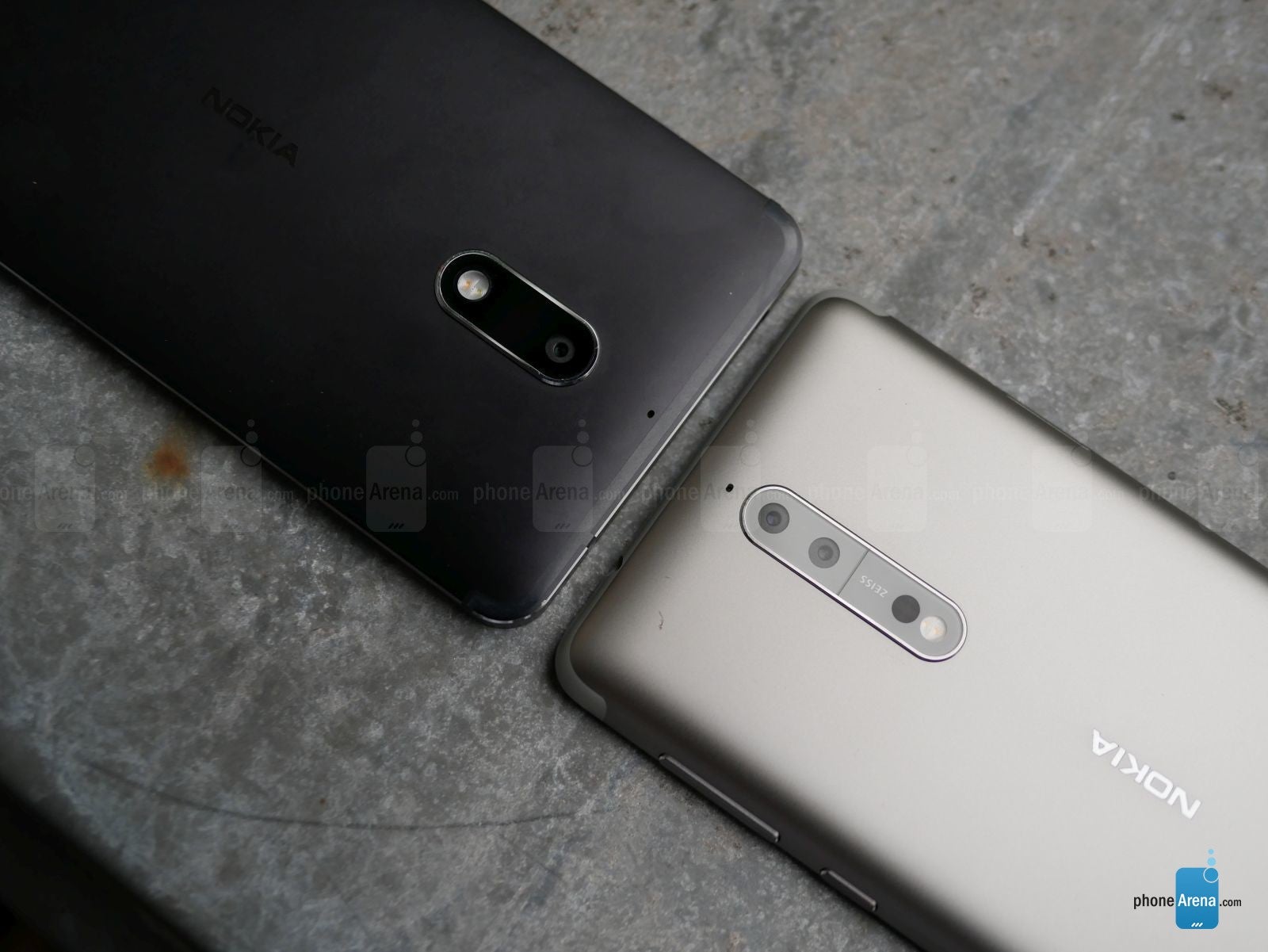 Battery
What's fascinating is that the Nokia 8 has a smaller footprint than the 6, but yet it manages to stuff in a slightly higher capacity battery. We're dealing with a 3,090 mAh battery in the Nokia 8, versus the 3,000 mAh one in the Nokia 6. Sure, that Quad-HD screen in the Nokia 8 is sure to test out its longevity, but don't be surprised if it somehow manages to outlast the Nokia 6.
Expectations
Let's talk about pricing! This is the one area that'll instantly determine what phone to side with, seeing that cost-conscious consumers will find the Nokia 6's $230 cost appealing. Compared to the €599 sticker price attached to the Nokia 8 so far, those interested in it will have to fork out almost three times as much money to pick it up over the Nokia 6. Then again, that justification is made more poignant by its better-looking design, dual-camera implementation, and Snapdragon 835 chip (the Nokia 6 has a lowly Snapdragon 430). It'll be interesting, though, because even with the superior guts, the Nokia 6 might prove to be better performing in certain areas, so a proper review and comparison will be necessary to uncover that.