Nintendo patents GameBoy emulator for mobile and other devices, a sign Pokemons are heading to your screens
32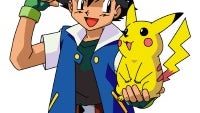 Does your smartphone suffer from an unfortunate lack of Super Mario and Pokemon? You might be pleased to know that Nintendo, who has been struggling to make ends meet in its console business, is finally considering bringing its timeless gaming classics on mobile. The US Patent Office's website revealed that the company has patented an elaborate software emulator for its GameBoy consoles, which could see GB titles run on seat-back displays in airjets and passenger trains, as well as desktop and mobile devices.
Of course, even the cheapest Android smartphone can eat GameBoy emulation for breakfast, so the idea of an official Nintendo emulator for mobile sounds quite redundant, but it could be a sign of bigger and better things to come. Right now, the company lets gamers play SNES, NES, and GameBoy oldies on the Nintendo Wii, Wii U, and 3DS. This can easily extend to smartphones and tablets, and the possibility of (legally and natively) playing the fine 3D games of Nintendo's modern consoles on mobile devices sounds quite nice.
Of course, it's unlikely Nintendo will simply release an emulator app and call it a day. Most likely, it's working on a platform on which to build its games as mobile-native apps. Such a platform could provide the foundation for fully porting the latest instalments in Nintendo's franchises. So far, Nintendo has only been releasing spin-off and companion apps for its Wii and Wii U titles, but the company has to reconsider its mobile strategy or risk
more financial problems and headaches
.
source:
TechCrunch
Recommended Stories