Nintendo looking to modify consoles to support smartphone apps
21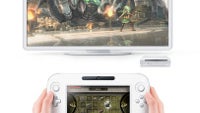 It seems that the advent of smartphones and tablets marked the peak of gaming consoles, and now console makers are trying to keep their business alive. Some like Microsoft with its Xbox are actually doing fine, but Nintendo has now announced that it is trying to change its consoles so that users can use smartphone applications on the console.
That is one move for Nintendo to return to profitability. Nintendo has also offered developers a professional conversion software so that coders can easily convert a mobile game into one for consoles like the Wii U. The once popular Wii U has only contributed to a wider loss for Nintendo in 2012.
Nintendo's hopes are to get users interested by high profile games that are now all the rage on smartphones.
Nintendo in particular is suffering from a lack of popular games on its consoles and it suffered a second consecutive annual operating loss this year.
source:
Japan Times